Shop our health conscious Skincare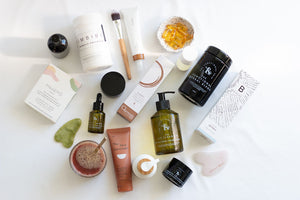 The Founder
The Functional Skin online store was founded by  myself, Madilyn- The Functional Nurse and my partner Clancy, Fireman by day, packaging wiz by night. 
The online store was secondary to our Functional Studio based in Brisbane. It is there that we treat skin in a multimodality setting to ensure a holistic approach. My passion for treating skin holistically stemmed from my skin troubles as a child/ teenager. After years of suffering with eczema, acne and keratosis pilaris I became fed up with Band-Aid pharmaceutical approaches that caused vicious health cycles. I  decided to study Nursing along with postgrad studies in Dermal Science and Integrative Medicine.
Our online store combines non inflammatory and natural skin care brands along with herbal and nutraceutical supplements to have our clients glowing from inside out and outside in.
Brisbane Local?
Check out our retail store and Skin Studio
The Studio